Let's be honest. There are online course platforms out there that are bigger and older than Terrain.
With so many of them selling hundreds of thousands of courses for you to choose from, why should you choose Terrain?
Honestly, the question answers itself.
We don't have thousands of courses for you because we don't want you to pick the wrong one (like we have so many times before).
We want what's best for you.
Here are five reasons why Terrain might be the best online course platform for you
1. Cut through the fluff with 100% vetted courses
You'd hate to fall prey to courses with flashy marketing that promise you the world and give you a dollar-store globe.
BUT how would you know which course is right for you when you have to scroll through 800 different courses on 15 different online course platforms, all at once?
On Terrain, every single course we receive goes through an extensive quality control test and only those that meet our selection criteria are uploaded to the platform.
At Terrain, we don't have thousands of average courses for you to choose from. We just have a few best ones.

Tweet
Learn more about our course evaluation criteria here
2. A one-of-a-kind social learning platform
Terrain takes learning beyond the usual buy a course → complete it (or not) → move on cycle.
We believe that we can learn from and with each other.
The Terrain Roundtables feature allows you to interact with students taking the same course as you. It's an open forum where you can ask questions, share thoughts, and engage in interesting discussions with your peers and instructors.
And when you finally meet someone who gets your Mad Men reference, connect with them privately using our in-app messaging feature! Meet like-minded professionals and expand your network in a community built exclusively for online business owners.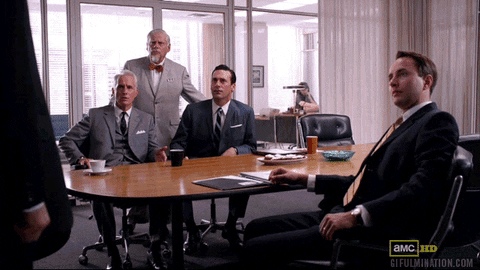 3. Actually complete the courses you buy
Most platforms don't really care about the course-taking experience as long as they get your $$$. But on Terrain, we want you to actually finish the courses you buy, and we've built some cool features to help you with that:
Earn LinkedIn-shareable certificates and badges every time you complete a course
Use our goal-setting and accountability system to help you focus on a daily task
Earn Peak Points for courses and trade them for perks or donate them to charity.
You don't have to take our word for it! Create your free account on Terrain to check out all these features for yourself
4. Use courses as marketing tools
Learning a new skill is a business investment. Use your courses as powerful marketing tools with verifiable, LinkedIn-shareable certificates and badges that you use to show off your creds to the world.
5. Always read the truth
On Terrain, we make no compromises on transparency.
We want you to make an informed decision every time you purchase a course. View course ratings and read user reviews (not testimonials) to find out how others feel about the course you're considering.
Head over to our course catalog to check reviews and rating before you hit purchase
So, why choose Terrain?
Because you want to grow, and we want to help you to.
Purchase our free 'How to Get the Most Out of Terrain' course to learn more about the platform and its features ->