So you think you should start a blog for your small business (because that's what everyone else does!).
There's just that one small problem…
You have NO IDEA where to start.
And on top of all that, there's the big question that you just can't shake off your mind…
"Is blogging still worth it in 2021?"
The short answer: Yes, it is!
Now we know it feels like Instagram, Twitter and YouTube have taken over the world. But a regularly updated blog, featuring insightful and relevant information, is STILL one of the internet's most prized resources (and a sure-fire way to grow your business).
If you're a small business owner, a blog is one of the most effective ways to drive traffic to your website, build brand awareness, grow your email list, and establish yourself as a trusted authority in your niche.

Tweet
Here's why a successful blog still has its merits in an Instagram-driven world:
Search Engine Optimization
People pay hundreds of thousands of dollars to SEO experts only so their business can rank on Google's first page. Blogging lets you do just that for FREE. Optimizing your blog posts with relevant keywords strengthens your SEO and allows search engines to index your content higher.
The result? It increases your brand's visibility, drives more traffic to your website AND puts you in front of already interested audiences.
Learn more about SEO strategy and how to get your blog on Google's first page here
Establish Authority
Relevant and insightful blog posts can establish you as a thought leader in your niche. And once you establish yourself as a trusted authority in your industry, your competitors and clients become to sit up and take heed.
Our verdict: If you're not blogging consistently in 2021, you're definitely leaving money on the table.
How to set up your small business blog?
So now that you know that your business can benefit from a successful blog, the next question is – how do you go about setting it up?
Contrary to popular belief, setting up a blog, is in fact, not rocket science.
You can actually do it in… wait for it… less than 30 minutes! 
All you have to do is find your niche, choose a blogging platform and figure out what tech you'll need to start a blog that both reflects on your business and helps expand it.
Choosing a blog niche
When you're just getting started, consider focusing on a niche topic area to cover in your blog posts. This will help you display your knowledge in a specialized field AND direct the right audience to your website.
You can choose to centre your content around any niche or focus area but if you're blogging for business, it's best to stick to content that focuses on your industry and shows others (without bragging) how well you know the areas that you're doing business in.
Before you zero in on your blog's theme or content, it might be helpful to conduct some competitor research to see what similar brands are doing. If you can, locate existing gaps and find what others aren't talking about yet. Then, write your blog posts to bring in your own unique perspective and provide resources and solutions that your prospects don't already have access to.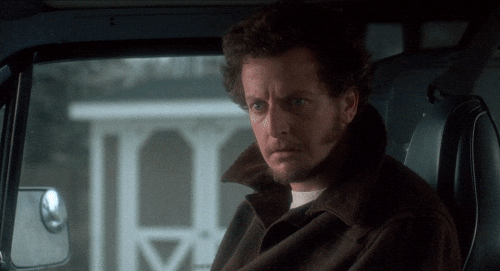 Which blogging platform should you choose?
This is a big decision, so take your time to think about it (and do your research!). Migrating from one platform to another can be tedious and messy so you want to get this right the first time around.
If this is your first time setting up a blog, you'll want to start with a platform that's easy to set up, doesn't require you to be a tech wiz and can support the kind of blog you want to create.
Here is a list of blogging platforms that are suitable for blogging for business:
WordPress.org
Wix
Medium
Gator by HostGator
WordPress.com
Things to consider when choosing your blogging platform
If you're new to the blogging scene, choose a platform that is easy to use and set up, and that supports the kind of content you want to put out.
Here's what you should keep in mind whilst making your pro-con lists
Features: You might want to add more features to your blog once your audience starts growing. So it's important to choose a blogging platform that is flexible and allows room for growth.
Search engine optimization: The platform should be SEO-friendly so that you can easily create tags and URLs. SEO plugins are an added bonus.
Ease of use: A user-friendly interface is a big plus if you're blogging for the first time. Nobody wants to spend an hour figuring out how to add a GIF to your blog posts.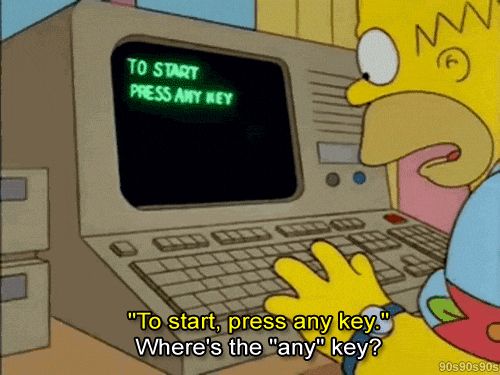 Our recommendation: WordPress.org.
WordPress is an open-source blogging platform that allows you to create a blog within minutes.
It's easy to use and gives you complete control over your website
It allows you to easily customize the look of your blog using the thousands of free themes available on the platform
You can add features like forums, memberships and online stores
It lets you create user-friendly tags and URLs and has a bunch of SEO plugins that will make SEO optimization seem like a breeze.
Still feeling a little unsure about stepping into the big unknown world of blogging all on your own?
If you'd like to go into the world of blogging armed with ALL the technical know-how you can get on how to get your WordPress blog up and running, you need to try Julie Chickery's course, Blogging Tech Made Easy.
The course has 6 modules that'll take you through the basics of blogging and WordPress editing AND help you with easy graphic design, Pinterest and email management. Now isn't that a neat way to create a combo package?
If you're ready to see your blog, website and business thrive, get Julie's step-by-step guide and become a Master-Blogger today! Learn more about Terrain here!