Selling your online courses on Udemy might seem like a great idea.
At first, anyway.
After all, Udemy is the world's largest marketplace for online courses, used by millions of people across the world every day.
But, does that mean it's the right course platform for YOU?
When you're ready to sell the course you've pulled countless all-nighters and emptied 4738 cups of coffee to create, it's super important to choose a platform that aligns with you and your business.
Now, this isn't a Google-and-choose-the-first-link kinda moment (because chances are, Udemy will be the first link on Google). This is a big decision, and you've got to make sure you have all the facts and considered all your options before you make a choice.
In this blog post, we'll take a close look at Udemy's features and draw a quick comparison between Terrain and Udemy so you have all the facts before you when you're choosing the platform that'll host your next online course.
What is Udemy?
Udemy is a Massive Open Online Course (MOOC) platform that aims to be THE destination for anyone to learn anything online.
With over 130,000 online video courses that are accessed by millions of learners across the world, Udemy is, without doubt, the largest global marketplace for online courses. Courses can range from professional skill-building courses (like learning leadership skills or programming languages) to personal development, hobbies, or practical, everyday things like learning how to play poker, or fixing your household wiring.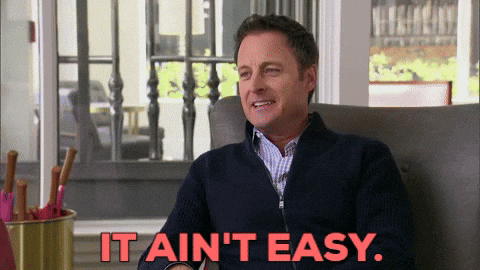 This means course creators can create content on ANY topic and establish themselves as an expert in their field. And in order to offer such a large variety of courses, Udemy lets anyone call themselves an expert instructor and put up a course on the online learning platform.
This means three things:
People can share their expertise even if they don't have the credentials or a fancy MBA to back them up. In fact, many Udemy instructors are grad students or stay-at-home moms who have genuine expertise in their fields and create online courses that are packed with valuable content.
But there's a flip side. Udemy also hosts thousands of bogus, subpar online courses, with a flashy instructor bio and a promising course description. These courses usually don't provide the quality of education you expected (and paid for). So all you're left with is a slightly emptier bank balance and a ton of buyer's regret.
If you're an expert in your field with years of experience and knowledge, all of which you've packed into a top-notch, value-driven, actionable course that you put up on Udemy, you could get placed right next to somebody selling a subpar course (like the one we described above) at a much lower price.
Naturally, people will be more tempted to buy the cheaper course and eventually, you'll be forced to drop your price and devalue your course to compete with everyone else out there.
"But I read that Udemy has a course vetting system?!"
Yes, it does! And because the Terrain team is super interested in quality control, we conducted an experiment to test Udemy's vetting system.
E-learning in 2021
It's no secret that the pandemic has altered the face of online education forever. The shift to the WFH lifestyle has brought about a dramatic revolution in the ways in which we think about work and corporate learning. Further, the pandemic-induced recession has made the job market more competitive than ever before. And prolonged lockdowns have led thousands of business owners to turn to online business.
All of this means that the demand for professional development courses that can help people upskill themselves and make their mark in an overcrowded marketplace, is now at an all-time historical high.
In light of these circumstances, let's take a look at the key learning trends that have emerged out the pandemic and find out whether Udemy is managing to keep up with the rapidly changing dynamics of the course industry right now.
The key e-learning trends in 2021 are:
Micro learning: People are increasingly realising that we're better at learning little by little. Easily-digestible, bite-sized courses are high on demand because they're useful for learning specialized skills, require less commitment in terms of time and money, and are more suited to our fast-paced modern lifestyles.
Flexibility: Online education is all about ease of access. Course takers are increasingly demanding courses that present a variety of learning methods, allow learners to determine their own learning pace, and provide long-term — preferably lifetime — access.
Applied learning: People taking courses for professional development no longer want to just know stuff, they want to be able to do stuff. Courses that provide practical, hands-on learning with actionable strategies that learners can apply immediately are the ones most in demand right now.
Social and collaborative learning: People are increasingly realising that a holistic learning experience is one where everyone's learning from each other. Learners are now more inclined to choose social learning platforms where there are multiple channels of communication, allowing people to interact with their instructors and peers via discussion forums, chat rooms, messaging features, etc. Learn how Terrain promotes social learning to build a community of empowered entrepreneurs.
Specialization: In today's super competitive job market, professional development courses are all about learning those specific skills that will give you an edge over your competitors. That's why course takers today are interested in niching down and learning specialized skills that will get them that next promotion or rope in the big client their competitor has been eyeing for a while.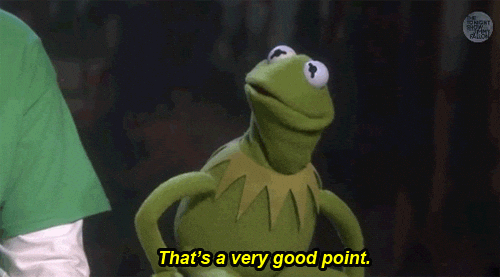 Should I take a course on Udemy?
Honestly, it depends.
You should definitely a course on Udemy if it comes personally recommended, has some really great reviews, doesn't cost you a bomb, and is something you really don't mind taking a chance on.
BUT, if you care about quality control, want a course that's 100% vetted, on a platform that prioritises course completion and learning experience, then Udemy isn't the right place for you.
Learn how Terrain guarantees a fulfilling learning experience for every course you take
Should I put my course on Udemy?
Once again, the answer is yes and no.
Yes, if you're just starting out, have a generic course (in leadership, art, science, etc.) that's not too highly priced, and you want to get in front of a mass audience. Remember, you may have to devalue your course and lower your prices to fit in between your competitors.
On the other hand, if you have a course that:
Targets a specific audience (eg: entrepreneurs or online business professionals)
Focuses on building niche skills
Is priced on the higher end because it provides actual valuable content
Requires marketing support
You'd like your learners to actually complete
…then you'd be FAR better off on Terrain. Learn more about Terrain here.
Here's a quick Terrain vs Udemy overview:
| | | |
| --- | --- | --- |
| | TERRAIN | UDEMY |
| Vetted courses | Yes | Yes (but not really) |
| Instructor Revenue Share | 75% of your sales (the marketing budget comes out of our 25% cut). Learn more here | 25% on paid user acquisition sales, 50% on organic Udemy sales. |
| Marketing | Done by us | Handled by you alone |
| In-app messaging | Yes, members can connect with any other member on the platform | Only between student and instructor |
| Course building feature | No | Limited features |
| Exclusivity | No | No |
| Prioritise course completion | Yes, via Peak Points, badges and certifications | No |
Why should you put your course on Terrain?
Now that you've had a look at the table above, let's get into the details. If your course is meant for entrepreneurs or online business professionals, then Terrain is definitely a better option for you.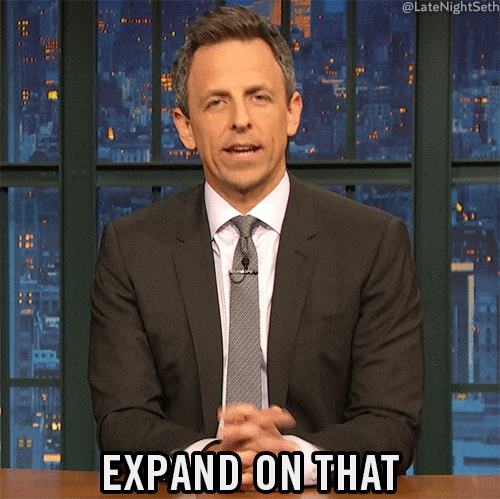 Here's why:
1. Udemy is a mass marketplace with millions of courses and zero quality control. Terrain was built exclusively for entrepreneurs and online business owners, which will give your course increased visibility and get you in front of your ideal audience.
2. We market your courses for you so you can spend all that time and energy creating content for your next course.
3. A global marketplace like Udemy has a take-it-or-leave-it policy. On the other hand we built Terrain, in-house, which means we can keep adding features or customizations that work for you and your business.
4. Udemy is a mass marketplace, Terrain is a social learning platform. Our whiteboards, Roundtables, and The Hub are built to promote collaborative learning and cater to people with different learning styles.
5. Every single course on Terrain has been vetted by us. Which means we don't put up a single course on our platform that we wouldn't readily pay for ourselves. Learn more about our vetting process here.
Summing it up…
Get maximum returns on your genius 💰
We believe you deserve to get the maximum returns on your hard work. We host your course on Terrain for $0. And we market it for you, also for $0. When your course makes sales, we take a 25% cut to cover costs. On the other hand, Udemy takes a 75% cut for sales through paid advertising and a 50% cut for all organic sales. Not to mention the thousands of dollars you'll be spending on trial-and-error ad campaigns.
Be part of the crème de la crème of the course industry 😇
Not all courses make the cut on Terrain. Every course we receive undergoes a strenuous quality control test and only the very best ones get published on our platform. On Terrain, not only will you have less competitors forcing you to devalue your course, but you'll also be able to get in front of an exclusive audience who actually needs the skill you're teaching them.
One-of-a-kind social learning platform 👭👬
Join Terrain to become a part of a global community of entrepreneurs, freelancers and online business professionals. Connect with one another through our discussion boards and in-app messaging system and expand your network.
Free up time for what you do best 🙌
We're the ones with the marketing chops, so leave the business of selling to us. And use those 32673 hours you just saved to focus on your zone of genius and build your next great course to share your knowledge with the world.
Learn more about the 'whys' on putting your course on Terrain (and why the word convenient is a huge part of it) here.
We hope this put things in some perspective for you. Head over to Terrain to check things out for yourself or take this FREE course for a guided tour of the platform!