So, you have a free webinar that's been lying around for ages.
Maybe it's part of one of your funnels. Or, it's just a lead magnet that you aren't seeing any returns for.
The idea of turning it into a course has probably crossed your mind more than once, but you've never really known where to start, so that plan quickly went nowhere.
Well, allow us over at Terrain to help!
At Terrain, we know a thing or two about what makes a course really tick.
And that includes courses that have been something else before.
So, let's get right into it shall we?
1 – Run a survey
Ideally, you're converting your free webinar into a course because you already know your audience loved the webinar and are craving for a course from you. So, to add on to that, run surveys to make sure you know exactly what your audience appreciates about your webinar, and what areas they might need you to improve.
Think of this as the first step in your research stage!
2 – Go hard on the research
Sending out surveys is just the first step. Now, it's time to roll up your sleeves and do some solid research within the existing course sphere to know how to beef up that free webinar to create the ultimate course.
Try looking at some courses from other creators in your niche. What are people loving about them? What would they like to see improved? Use ALL of that intel to create your own course, even if it already has a webinar as its foundation.
3 – Create a solid course guide document
This document will be your Bible as you're fleshing your course out, so make sure that it's as thorough as it can possibly be. Write down the overall modules of your course, the number of lessons you want under each module, and the resources and lesson plans under each lesson.
Apart from the technical details, also make sure that you're mapping out your course objectives, its marketability, and reach.
If you don't know where to start, check out the Course Outline Doc we use at Terrain! Make a copy and begin your course planning journey.
4 – Begin the process of fleshing out your webinar
Once you have your course guide in place, start fleshing your webinar out into a longer course based on the structure you've set. Determine how much new material you'd need to record and how many of the text-based resources you'd like to create yourself!
5 – Take marketing seriously
In our experience, marketing is where a lot of incredible course creators drop the ball. They have incredible courses that are well constructed and offer great value.
But, their marketing only extends to an inactive FB group and the occasional Instagram post.
Don't let that be you.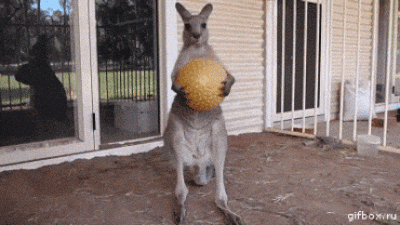 Once you have your final course ready and up, make sure people know about it! That includes regular posts on your socials, email marketing to your list, FB Ads if needed, partnerships with other course creators in your niche and more!
If marketing all seems like too much for you (we totally understand), you might want to consider putting your course up on Terrain. Once your course is up, we take care of ALL your marketing so you can be sure that your passive income is actually passive. Learn more about Terrain here
So, that's our 5 step foolproof process on how to convert your webinar to a course. While all 5 steps are important, we're especially partial to the first two. Getting a foundation of solid research is the most important part of creating a successful course.
If you want to learn more about creating incredible courses from a master, check out Brian Green's The Awesome Course Bootcamp, where he takes you through all of the skills and frameworks that have helped his students create best-selling courses!
But, if you're still scrambling to find an idea that'll lead to course success, Hillary Weiss' Like Lighting is your best bet for not only being able to find your next big idea, but also being able to turn it into a million dollars!