Podia markets itself as the modern and affordable Kajabi alternative.
For more on Kajabi, check out our Terrain vs. Kajabi study here
As an "All-In-One" course platform, Podia lets you host and sell your courses, downloads, and memberships on a single platform. As marketing support, they hand you automated email templates, sales funnels and landing page guides.
But the actual task of selling your course? That's on you.
So you spend:
Hours crafting nurture sequences, writing Facebook ads and poring over analytics to determine how much more time you'll have to spend on marketing
Thousands of dollars on trial-and-error marketing strategies, trying to figure out, all by yourself, which one works for you.
That's a LOT of time and money you could've invested into turning that great idea you had into your next course.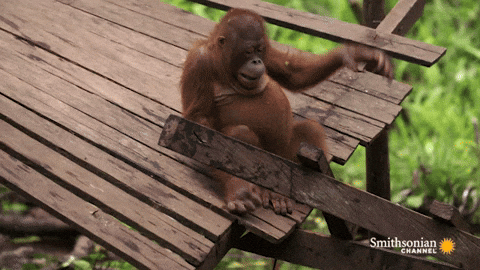 That's why on Terrain…
We market your course for you.
AND
It costs you exactly $0.
Once you've passed our Quality Control test, we get in the driver's seat and take the reins. We design marketing campaigns custom-made for you, run ads and drive sales to your course.
All you have to do is sit back and watch as your evergreen course sells on repeat. It's passive income that's actually passive.
Here's a quick Terrain vs. Podia overview:
| | | |
| --- | --- | --- |
| | TERRAIN | PODIA |
| Vetted courses | Yes | No |
| Pricing | $0 | 79/mo for their premium plan + $20/mo for additional teammates |
| Marketing | Done by us | Handled by you |
| In-app messaging | Yes | Yes |
| Course building feature | No | Yes |
| Exclusivity | No, you don't have to take your course another platform to put it on Terrain | Yes |
| Prioritise course completion | Yes, via Peak Points, badges and certifications | No |
Podia might be right for you if:
You're an experienced course creator with a team who can handle all the technical integrations for you
You want to build your own marketing funnels and have at least $1,000/month to spend on ads or at least 1000 people on your email list
You have a membership and want to take monthly payments
On the other hand, Terrain is perfect for you if:
You're a subject-matter expert but don't know how to/or don't want to build your own marketing funnels
You want to earn without getting caught up in the sell-sell-sell cycle
You'd like a hands-off, expert-built marketing system that saves you time, money and energy
You want your students to have a great learning experience
But if you need more convincing…
Save $948 (+ad spend) annually 💰
We host your course on Terrain for $0. We market it for you, also for $0. When your course makes sales, we take a % to cover costs. That's $948 less than what you have to pay for Podia's top plan. Not to mention the thousands of dollars you'll spend on trial-and-error ad campaigns.
Be part of the crème de la crème of the course industry 😇
Not all courses make the cut on Terrain. Every course we receive undergoes a strenuous quality control test and only the very best ones get published on our platform.
One-of-a-kind social learning platform 👭👬
Join Terrain to become a part of a global community of entrepreneurs, freelancers and online business professionals. Connect with one another through our discussion boards and in-app messaging system and expand your network.
Free up time for what you do best 🙌
We're the ones with the marketing chops, so leave the business of selling to us. And use those 32673 hours you just saved to focus on your zone of genius and build your next great course to share your knowledge with the world.
Learn more about the 'whys' on putting your course on Terrain (and why the word convenient is a huge part of it) here.
Apply now to put your course on Terrain
So, are you with us?
Unlike other course platforms, we want to do more than just rent out internet real estate to you.
On Terrain, our first priority is to provide entrepreneurs with the best possible learning experience and easy access to the finest educational content on the internet.
If that sounds like something you became a course creator for, Terrain is the right place for you.
Or take our free course, 'How to Get the Most out of Terrain' and check the platform out for yourself first